Welcome to Newport Beach In-Home Care Agency
In Home Care, Senior Care, Elder Care & Hospice Caregiver Services
We offer professional diverse In Home Caregiver services for elderly seniors and those recovering from surgery. Our affordable home health care service includes Senior Services, Elder Care, Dementia Care, Alzheimer Care, Diabetic Care, Companion Services, Parkinson Care, Cancer Care, Live-In Care, Companion Services, Arthritis Care, Post Stroke Care, Hospital Sitters, Incontinence Care, Personal Care Services, Long Term Care, Short-Term Care, Hourly Care, Hospice Care, Special Needs Care, Home Helper Services, Child Care, Bipolar Care, Postpartum Care, Respite Care and After Surgery Care.
Our 20 years of being home caregiving agency has allowed us to provide experienced and multi-lingual Los Angeles caregivers, skilled nurse aides and professional home health aides. All our live-in caregiver experts are CPR trained, tuberculin tested, covered for malpractice insurance and have verifiable references.
Our mission is to provide exceptional in home senior caregiver services so you won't have to rely on your own family caregiver ability any longer. We will exceed your expectations and will meet your every need. At A-1 Home Care and Newport Beach in Home Care, we guarantee caregiver compatibility. We are proud to serve Newport Beach, Long Beach, Huntington Beach, Costa Mesa, Balboa Island, Lido Island, Villa Park, Corona Del Mar, Los Altos, Tustin, Signal Hill and other cities of Los Angeles, San Gabriel Valley, San Fernando Valley, San Bernardino County & Orange County, CA. We cater to multi-ethnic clients, from European to Asian, and more!
The 24 hour home care services at A-1 Home Care can help improve the quality of life for your beloved senior going forward. We are open 24 hours a day, 365 days a year, and serve as the caregiver agency of choice due to our 24 hour care solutions provided for by our senior companions. Call us at 949-650-3800 to receive the best home care rates.
Caregiver Awards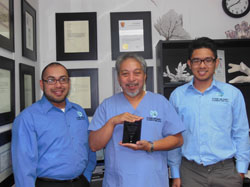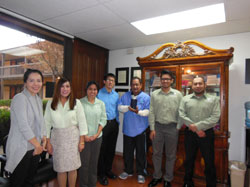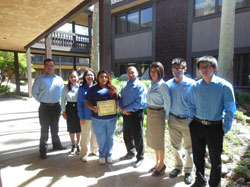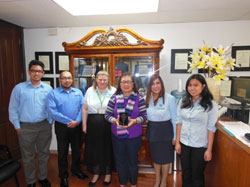 Office Gatherings