Our Mission
A-1 Domestic Professional Services, A-1 Homecare, and A-1 Caregiver Agency we are committed to providing clients with the highest quality of care. Our numerous care programs including non-medical care, companionship care, and senior care, work to serve our clients in all aspects. We guarantee that you or your loved one is receiving care that is tailored specifically to your needs. Regardless of the level of care you are seeking, A-1 Domestic makes it our mission to serve you and your loved ones in the most professional and compassionate manner.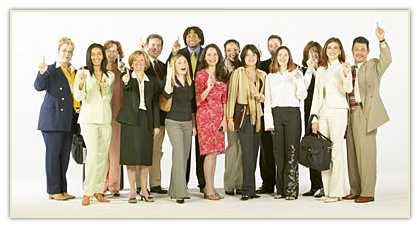 While our specialty is primarily in senior care, we provided caregiver services for the developmentally and physically disabled, care for those with mental disabilities such ADHD, dyslexia, Down Syndrome and Tourettes, nanny services for busy mothers, and caregivers for clients in rehabilitation.
All of our caregivers and nannies are specifically screened and tailored to the needs of the client. Our professional staff personally interviews each caregiver before placement to ensure the best fit for our clients. Our number one priority is client satisfaction, as well as professionalism. Our caregivers are trained and certified in areas that aim to enhance senior well-being and increase quality of life. Physical activity, mental stimulation, and general well-being are all a part of our care giving philosophy in order to provide the best care for our senior clients.
Activities of daily living provided by our qualified and trained caregivers and Certified Nursing Assistants include incontinence care, bathing and hygiene management, medication reminders, feeding and meal preparation, transportation to social events and medical appointments, light housekeeping and laundry responsibilities, exercise and range of motion assistance, and of course, companionship. Regardless of the personal need for yourself or your loved one, our compassionate caregivers are available to assist in any way necessary.
We are firm believers in senior care in one's own home, as an alternative to other facilities for care that are outside of the comfort of one's preferred environment. Caregivers are available around the clock, 24 hours a day, seven days a week, to ensure that you or your loved one can remain at home. We offer in-home care on both an hourly schedule and full-time live-in schedule. Regardless of need, or the amount of hours you request, at A-1 Domestic, no case is too large or too small to receive our care giving services.
At A-1 Domestic Professional Services, we offer in-home assessments, same-day and next-day care, as well as traditional face-to-face interviews to guarantee comfort, satisfaction, and trust between our company, the patient, and the caregiver. Our affordable rates, as well as wide-spread clientele in southern California ensures that regardless of location or financial situation, you or your loved one will be served with the highest degree of cooperation and care.
Our mission is to serve you. We aim for the highest degree in quality care, making us one of the number one caregiver agencies available. Our quality and professional team of staff and caregivers alike will assist you by whatever means necessary to ensure better quality of life.
To hire a certified nursing assistant or home health aide,
Call A-1 Home Care at: 949-650-3800